"I Still Think Of You" is a song that pulls at the heart strings of anyone having any kind of dysfunctional relationship. Whether it is with a spouse, a child, a sibling or even a long term friendship. "I Still Think Of You" was inspired by one of my children and the events surrounding the life choices they were making.  This composition is my expression of my love and perhaps they will hear it and come to realise how much I have loved them all along.
The second single from Vanleer & Co features full Americana style band backing and lush female backing vocals. Duncan Toombs on guitar, Kayne Butler on drums, Andrew Beck on bass and engineer. The song is mid-tempo and along with the sentiment in the lyric has some catchy and tasteful electric guitar which lifts the tune perfectly.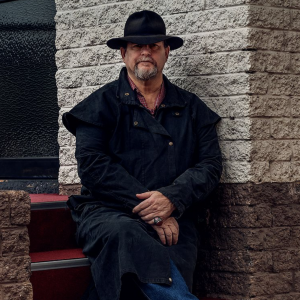 William is a singer/songwriter based on the beautiful Central Coast of NSW. Originally from rural NSW, he was born the son of a coal miner who also played in a country band. His passion for music began early with his father teaching him to play guitar.
Since then he has performed for a variety of charity events held by the NSWRFS and Land Care organisations, as well as countless open mics along with band support roles in and around the Central Coast.
Download or Stream
Connect with William Vanleer