17-year-old Central Coast local, Kalen Hogan, releases his debut album 'Isolation'.
Recorded at Damien Gerard Studios with producer Andrew Beck and Kayne Butler on drums, the album highlights this young musician's talent for creating catchy melodies. Still in his last year at school the album has a youthful appeal. The thoughtful and sometimes melancholy lyrics highlight Kalen's sensitivity to everyday events and life's universal themes.
From the initial single born from the pandemic lockdowns, the songs transition through: relationships left behind; feeling alienated or lost; realising the finite time you have with those you love; and understanding your outlook is only relevant to your perspective.
The album 'Isolation' was initially created in a time of forced introspective thinking. Skilfully, the tracks are matched with some soul-searching guitar solos that echo the intensity of the lyrics.  Tracks like 'Beliefs' and 'Not Even A Friend' are songs that fight back with some big drums and up beat spicy guitar chords.
The dissonant harmonies and chord progressions on the album are a subtle nod to Kalen's respect for the 1990's Seattle Grunge scene. The album is alternative rock and with the purposeful lack of heavy distortion, the sound stays true to its indie roots.
Song Descriptions
It's You
Kalen's signature acoustic guitar and vocals begin this heartfelt mid-tempo tune which captivates the listener even more as the drums and bass kick in. The Aussie Jeff Buckley we think!!
Be With You
Electric guitar starts this Radiohead-ish tune from Kalen Hogan. The deceptively simple arrangement of guitar, drums and bass mask an excellent and highly coherent piece of song writing. Mid-tempo, hooky and engaging.
 Lost
A happy and more poppy number from Kalen on this mid-tempo tune. Hollow Coves spring to mind on this one and the bouncy rhythm track keeps everything moving along. Kalen's falsetto comes to the fore on some backing vocals.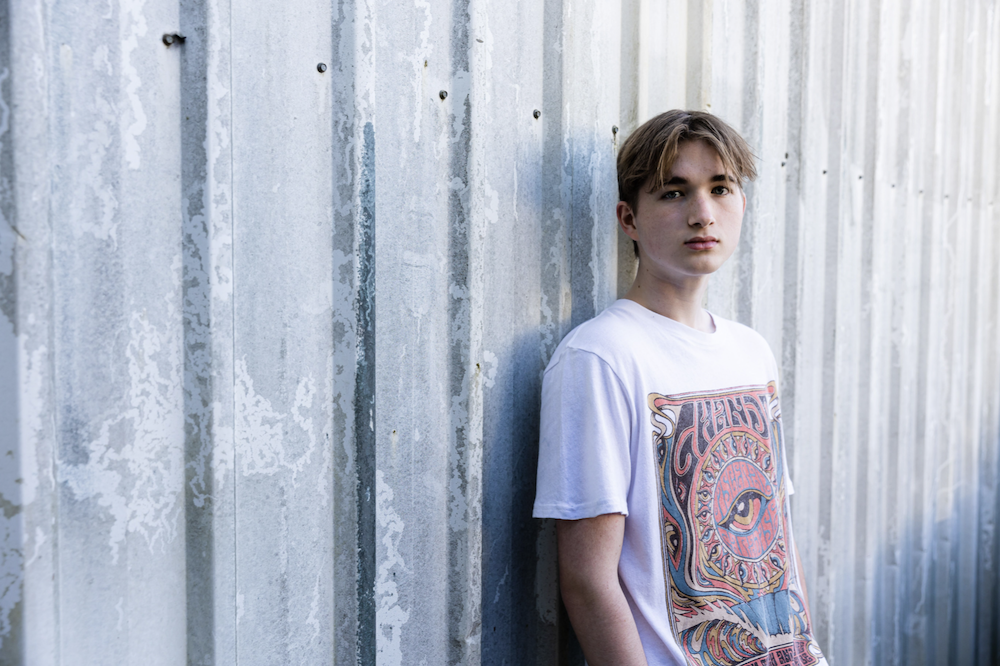 About
Kalen Hogan debuted onto the local Central Coast music scene in late 2022. Having watched his musical uncle write and perform, Kalen started writing his own material at fifteen. Now in his final year of high school, Kalen is proudly launching his debut album 'Isolation' in May 2023.
Kalen says he is inspired by the 1990's grunge movement, with a real reverence for bands like Nirvana, but describes himself as an alternative indie rock singer-songwriter. Kalen sings about the complexities of everyday life, with an open heart and keen observing eye. His pure vocal tone and moderately high pitch may reflect why some tracks have been compared to Thom Yorke from Radiohead and the late Jeff Buckley. Many of Kalen's lyrical melodies build up to a decent falsetto and although still young, the emotion he brings to each song gives his music a youthful appeal.  Musically, Kalen incorporates a lot of dissonant harmonies into his spicy chord mix and in songs like 'Be with You' he produces some sweet but heart-breaking guitar solos.
Currently, Kalen is enjoying finalising a film clip for his recently released single 'Stoned and Cold' that previews on this album. Kalen says he enjoys all the creative aspects that come with releasing new music, including designing his singles and album cover.
Kalen has started to play at local venues like the Ocean View Beach Club, Sunken Monkey and Sounds on West, as well as a few private shows. Though focused on finishing Year 12 and showcasing his debut album, Kalen continues to write new material. Towards the end of the year, Kalen plans to start recording, once again at Damien Gerard Studios with producer Andrew Beck, for his 2024 projects.
Download or Stream:
Connect with Kalen: