This song was one of the first written and recorded for the John Kennedy And The New Originals album. Even with the fractured process of recording between Covid lockdowns, it established a strong theme that many of the songs on the album explore: Identity.
"Take a look at this facade, you pass it everyday.
The doors are locked, the windows blind,
It's got nothing left to say.
It's got a lot of stories if you look inside.
They could be dreams or nightmares,
Shameless love and pride."
Most people present a façade to the world. And the world can also project a façade onto people. And once a façade has been established, it seems to be accepted and nobody needs to look or investigate further. We think we know a person based on this façade. But there is, of course, in many cases, an untold story behind it.  The song says, Discover Me. But it is in fact a song for anybody that has ever been overlooked.
The band delivers a powerful performance on this recording giving it a driving, swinging rhythm with a punchy arrangement. Space had been left towards the end of the song for a two part solo, one was to be guitar and the other bass. Peter Timmerman put in a quirky drum fill between the two parts. As Phil Hall developed his bass solo, he was inspired and told guitarist Murray Cook that he needed both parts to fit the bass solo he'd developed. Yes, A BASS SOLO.  The result takes Kennedy's Urban and Western sound into new territory. With this song they are now moving close to the edge of Prog and Western.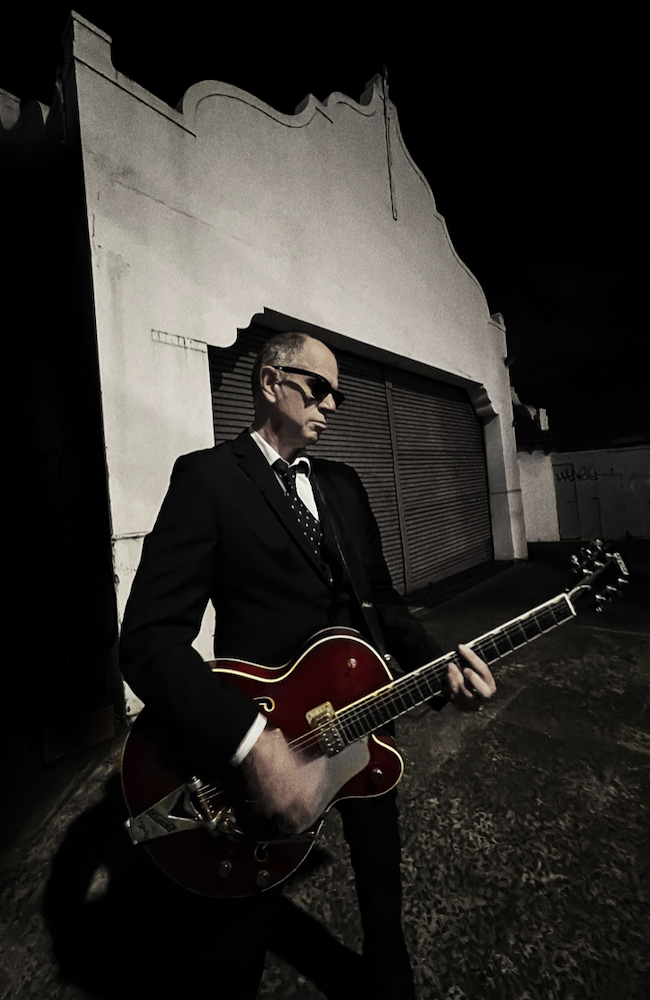 About John Kennedy
An enthusiastic young music journalist once described Sydney musician John Kennedy as a humble genius. Kennedy is neither a genius not particularly humble. He is the singer / songwriter of many classic Australian Indie songs that have found a place in the hearts of music lovers of a certain generation.
Kennedy started his music career in Brisbane with his first band JFK and the Cuban Crisis. A move to Sydney brought immediate independent success with his first release on Waterfront Records, the Careless Talk Costs Lives ep. It's featured song 'The Texan Thing' became a JJJ radio hit. The band broke up in the mid-'80's after the release of the prophetically titled 'The End Of The Affair' album and Kennedy went on to pursue a solo career with his band vehicle John Kennedy's Love Gone Wrong. Numerous indie hits including 'Miracle (in Marrickville)', 'King Street' and 'Big Country' followed but commercial success remained elusive. In 1989, Kennedy chose to travel the world with his guitar living by the mantra: Have Songs, Will Travel.
After ten years of living, performing and recording in LA, Berlin, Hong Kong, Holland and London, Kennedy returned to Sydney in the 2000's and formed John Kennedy's 68 Comeback Special. With an ever-changing line up of musicians, he continued to release numerous albums before settling with a stable group of bandmates: original Love Gone Wrong drummer Peter Timmerman, ex-Red Wiggle Murray Cook on guitar and Phil Hall formerly of Sardine v, The Dropbears and The Lime Spiders on bass. With this new release, this line up has now morphed into John Kennedy And The New Originals.
The last five years have seen Kennedy busier than has he ever been with six album releases in six years. The release will be his last for the foreseeable future with Kennedy planning to leave Australia in June 2023 to live in Spain for an extended period.
Song Description 
John Kennedy is back with a swinging and rocking new single 'Discover Me'. Full of life, fire and passion, this up-tempo tune would give you no idea these guys have been recording since the 1990's. Catchy backing vocals and guitar hooks and riffs – a power pop classic.
Stream/Download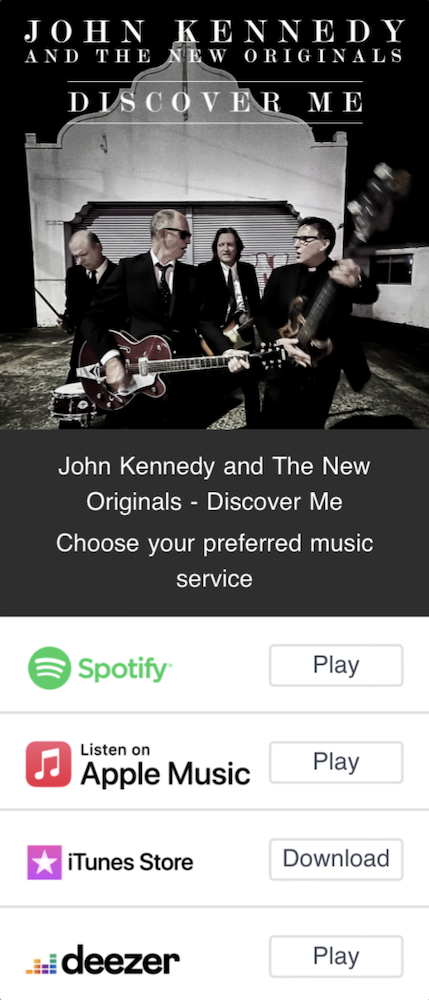 Connect with John Kennedy