Steve Williams releases the new single from his forthcoming album today and had this to say about it
'Pump was actually written about a friend who went to jail for the crime of fraud. 4I've never been in jail but was locked up for a few hours once due to unpaid parking fines in the late 80's en route to a support with Cyndi Lauper in Brisbane.t It's my version of a modern day blues I guess.'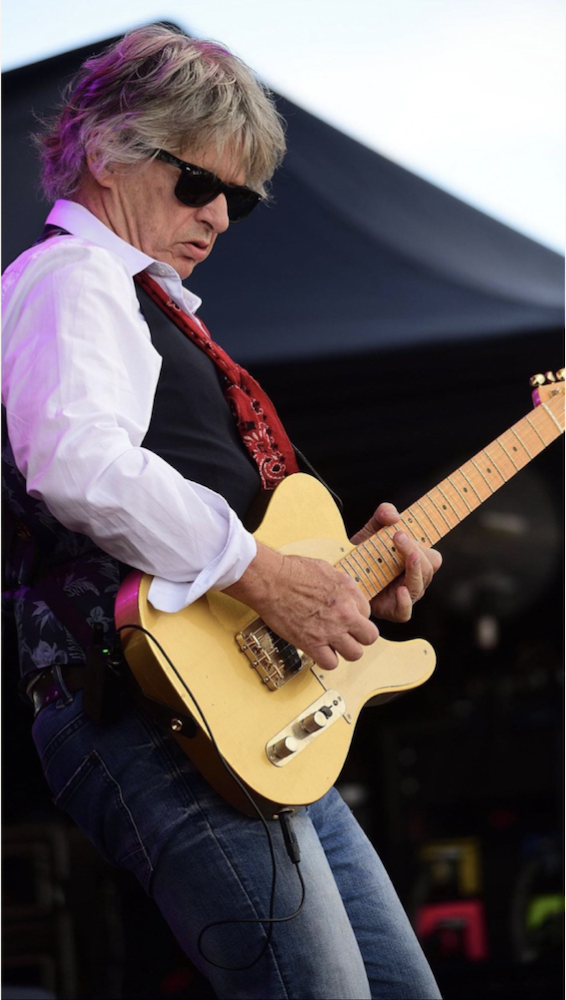 About Steve Williams
Steve Williams came to prominence as the lead guitarist in the 80's pop group Wa Wa Nee, who had top 5 hits and ARIA Nominations in Australia and chart action in Europe and the USA. Following Wa Wa Nee's breakup Steve worked with prominent local artists, James Freud and Richard Clapton, before relocating to Europe.
In London, Steve built a successful career as a session guitarist working with Jon Lord from Deep Purple, Ray Parker Jr, Real Life and many more. He returned to Australia in 2005 and continued session and production work including musical theatre and television appearances playing with The Choir Boys, Matt Finish and others.
In 2020 Steve released the 'Surry Road album'. All the tracks were co-written with musicians that he has worked with over his many years of touring and recording. Tracks feature guest vocals from Pat Powell (Melbourne Ska Orchestra and many more) and other well-known vocalists such as: John Kenny (Rockmelons), Tim Watson (Taxiride), Vince Contarino, Terry Slesser (UK) Louise Person as well up-coming Melbourne singer Nic MC.
Steve's new album 'Déjà Vu' is scheduled for release later in 2022. All songs were written by Steve except 'Pump' with Pat Powell and 'Ronnie' with John Kenny. Steve played all instruments but with help of a few very talented guests: Gus Fenwick, Nic MC, John Kenny, Pat Powell , Glen Muirhead, Ralph Franke, Raechel Summers, Mac Johnson.
The album was mixed by Steve with the exception of 'Bouquet Of Life' which was mixed by Russ T Rock.
Listen
Connect with Steve Williams