When it was just you and me, broke, young, and free, that's love. No houses, no fast cars, no responsibilities.
"And she loved me like no other / When I did not have one dollar / Not a dollar / On me"
They say when you're on a good thing, stick to it – so why not go back to Nashville, it worked out perfectly pre-pandemic, why not post-pandemic? And what better way to add a bit of hope to 2022 than a 12 string guitar and a nod to the mighty Wilbury's? Listen out for Justin Weaver's jangling 12 string intro to herald the first track release from Jack's upcoming 2023's album Jindabyne.
Dollar is a story about hope and knowing things would work out just fine.
"See my reputation follow / When I did not have a dollar / Not a dollar / On me"
An up-tempo acoustic/band based track akin to Paul Kelly from Jack Nolan as the debut single from his forthcoming album. The tune moves along very smoothly with some sweet backing vocals, catchy guitar riffs and Jack's story telling vocals. A hooky chorus sets the spot on vibe of this one.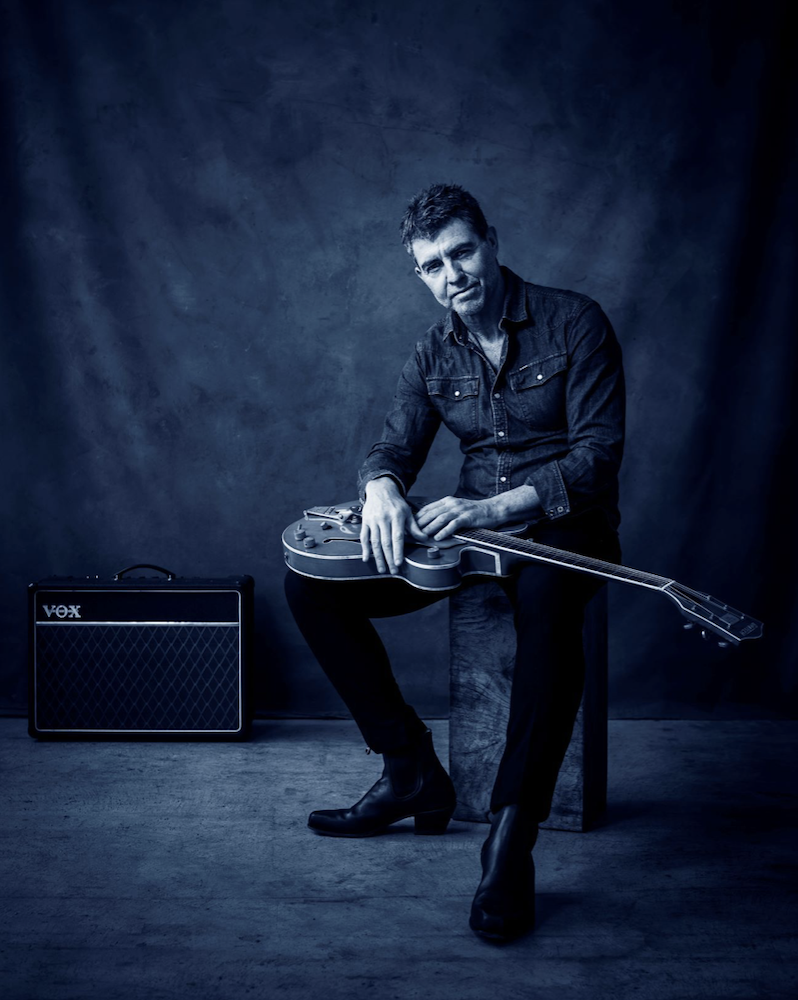 Based in Sydney, Australia, singer songwriter Jack Nolan has been performing and releasing music since the mid 1990's. Along with a five-album solo catalogue Jack also fronted The Kelly Gang, with Rick Grossman, bassist for The Divinyls and Hoodoo Gurus along with Midnight Oil drummer Rob Hirst and guitar player Martin Rotsey. Their 2004 album Looking for the Sun was critically adored along with their energetic live shows.
Once quaintly described as 'Darlinghurst Country', his sound unites elements of folk, country, rock 'n' roll and ambient atmospheres fusing Nolan's passion for intensely charged electric guitar and finger-picked acoustic guitar.
The critically acclaimed 2018 album 'Our Waverley Star' was followed up by the equally impressive 'Gabriel'. It was these two American outings that cemented Nolan's love of Nashville and built from a connection with guitarist/producer Justin Weaver that started with a one-off phone call and developed into an alliance that Nolan describes as 'Team America'. What's now become a regular jaunt is an opportunity for Nolan to get away from all the distractions of home, and "arrive in town, in the northern winter, when everyone's off the road, with my swag of songs to greet all the boys again to collaborate".
Jack's new album – JINDABYNE – is set for release in early 2023. This album has waited in the wings while lockdowns and rules meant the guitar took on a whole new meaning. "I arrived home from Nashville in early March 2020 with 'Gabriel' ready for mastering. One week later, the world turned on its axis and – lockdown. This created a sense of urgency in me, so I made a conscious decision not to waste the time and went to work writing JINDABYNE. As soon as the plane could fly I was booked and took off back to the US". 
Stream 'Dollar'
Connect with Jack Nolan