"Sacred River" is the pulsating second single from Luke Escombe's forthcoming album "Whale Beach Road". Starting with some very funky catchy bass (Tina Weymouth style), then once Luke's vocals start this could be a Talking Heads song for sure. Up-tempo, hooky, and immediate, this one is a winner for radio. Written around the hypnotic bass and drum loop, played live on the recording by bassist Zoe Hauptmann and drummer Evan Mannell, the track builds a suspenseful narrative of a man on the edge.
Luke says: "The song was inspired by certain characters I would see on small flights up to Mackay, the FIFO workers leaving their young families for weeks on end to disappear into the company of other men, working in deserted places."
Musically, "Sacred River" draws on one of Luke's deepest musical influences: "One of my earliest memories is going to see Pink Floyd's 'The Wall' live in concert at Earl's Court in London when I was 4 years old. My Dad was working on the tour and showed me around the stage on the day of the show. I remember being really excited but then running out in terror as soon as the lights went down."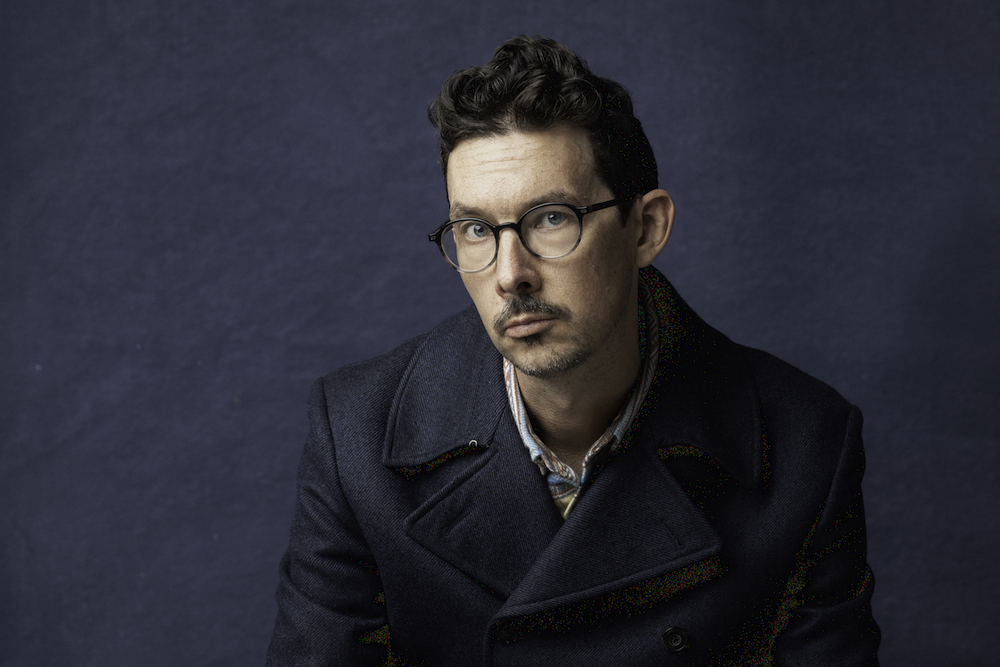 Luke plays the lead guitar part on the track, recorded in one take at Damien Gerard Studios in Gosford through an old Fender Bassman amp that was, as Luke recalls, "cranked so loud I thought it was going to explode. I was sitting right next to it trying to manipulate the sound so it didn't incinerate me with feedback.  It was totally instinctive."
Clayton Doley adds extra layers of swirling tension on the Hammond organ, and the epic choruses feature backing vocals by Sarah Belkner, Darren Percival, Alice Terry and Daniel Mifsud. It was recorded by Andrew Beck and Richie Belkner, mixed by Richie at Free Energy Device Studios in Newtown and mastered by Grammy-winning engineer William Bowden, who declared it his favourite track on the album: "hypnotic and awesome".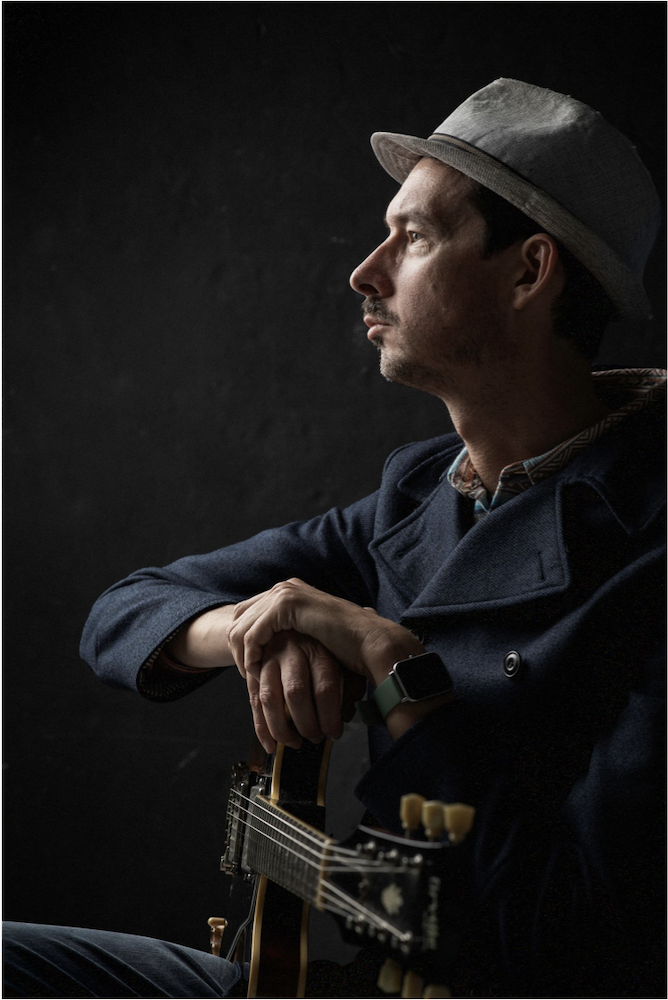 About Luke Escombe
"Luke Escombe is a rock-soul singer, raconteur, blistering blues guitarist, comedian and songwriter, and very good at them all" – Sydney Morning Herald
Luke Escombe is an ARIA-nominated singer-songwriter who combines his blues, rock and soul influences with subversive humour, poetic lyrics and heartfelt storytelling. He is the creator of the internationally acclaimed one-man show "Chronic" and the writer and front man of multi award-winning Aussie kids band The Vegetable Plot.
Luke has released numerous albums and EPs with his band Luke Escombe and the Corporation and one album solely under his own name, 2017's Skeleton Blues. The album was recorded direct to tape in a three-hour session at Damien Gerard Studios, featuring his smoky-voiced cover of Bob Dylan's "Man in the Long Black Coat" alongside distinctive originals like Punctuation Blues and The Lipsi. A new Luke Escombe studio album, Whale Beach Road, recorded in between lockdowns with some of Sydney's most in-demand session players, is set for release in 2022.
Luke received his early musical education in London, where his father's job in the rock and roll industry enabled him to see hundreds of legendary performances by artists like Freddie Mercury, Prince and Bruce Springsteen while he was just a boy. When he's not channelling his childhood idols, Luke is an ambassador for a number of health charities, a member of the NSW Arts Advisory Panel, a teaching artist with the Sydney Opera House's Creative Leadership in Learning Program. He is also a song writing mentor with the Sydney Children's Hospital's Chronic Illness Peer Support program [ChIPS] with whom he wrote and recorded the track "Wake up Call" in 2021. He believes strongly that music and storytelling can play a transformative role in health, education and society. Among his more obscure awards is the title of "Sydney's Sexiest man voice", which he won in a competition on a once-popular Sydney radio station.
Listen
Connect with Luke